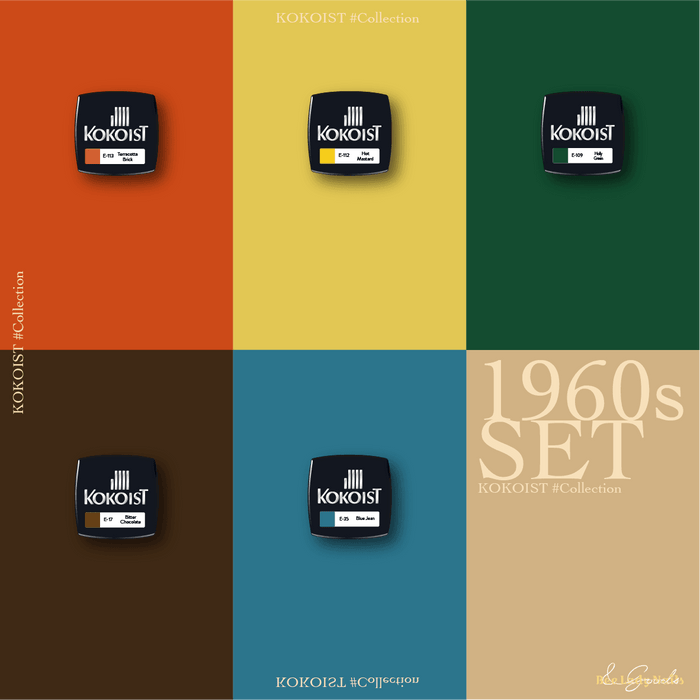 KOKOIST - 1960s Set
Original price
$88.00
-
Original price
$88.00
Bold colours for your bold spirit. We love how these colours remind us of the 1960s icons (think The Rolling Stones, The Beatles, Marilyn Monroe -- absolute legends), hence the name of this set. Extremely pigmented, easy to apply, even application in one single coat. Suitable for single colour manicures, works well with a wide variety of nail designs and perfect for line work. 
Colours include: E-113 (Terracotta Brick), E-112 (Hot Mustard), E-109 (Holly Green), E-17 (Bitter Chocolate), E-35 (Blue Jean)
-
Hight quality Japanese nail gel and nail products from KOKOIST, CRUELTY-FREE, Vegan nail products. long-lasting adhesion, no harsh chemicals in the ingredient no damage to the natural nails, one of the most professional gel products on the Australia/worldwide market.